Brow Lift in New Jersey & Philadelphia
Battling with a furrowed or drooping brow that adds years to your face? Elevate your look with a Brow Lift at Becker Plastic Surgery. Serving Yardley, Voorhees, and Princeton, we're committed to helping you achieve a refreshed and youthful appearance. Our skilled surgeons artfully reshape your brow area, unveiling a brighter, more alert version of you. Dive into confidence with a smooth and rejuvenated forehead. Transform, rejuvenate, and uplift today!
Brow Lift Benefits: Turn Back Time, Look Refreshed
In the ever-evolving world of cosmetic enhancements, a brow lift emerges as a game-changer. It's more than just a procedure; it's a journey back to the days of youthful exuberance, vibrant expressions, and rejuvenated appearances, gifting you the allure of ageless beauty.
1
Youthful Radiance
A brow lift combats gravity's pull, revitalizing your look by minimizing forehead lines and lifting droopy brows.
2
Enhanced Eye Appeal
By repositioning sagging skin, it brightens the eye area, making your gaze more open and inviting.
3
Natural Results
Achieve a refreshed appearance without the "overdone" look, ensuring results that harmoniously blend with your facial contours.
As you age, your skin starts to lose its elasticity. You may also notice a change in the distance between your eyelids and eyebrows as gravity takes its toll. This sagging of the brow can make you look sad, tired, or even angry. A brow lift can give you a more youthful appearance and a refreshed look by removing horizontal wrinkles.
What is A Brow Lift?
A brow lift goes by many names. It is also called a forehead lift, forehead rejuvenation, a temporal lift, or browplasty. It is a surgical cosmetic procedure aimed at rejuvenating the forehead by correcting deep creases, smoothing frown lines, and repositioning drooping eyebrows. A brow lift, along with blepharoplasty (eyelid surgery) and a facelift, can help reduce facial signs of aging, particularly around the eyes.
Alternative treatment options for a forehead lift include:
Chemical peels used to reduce forehead lines and refresh the skin
Lifting your brows using Botox injections
Upper blepharoplasty to address eyelid sagging
Choosing a Surgeon for Your Brow Lift
Plastic surgery requires patients to make several choices. The most important decision you will make throughout the entire process, however, is selecting a trustworthy surgeon.
Whether you live in Philadelphia, Princeton, Voorhees, or Yardley, it is crucial to find a plastic surgeon that is board certified by the American Board of Facial Plastic and Reconstructive Surgery (AAFPRS). A surgeon must adhere to a strict code of ethics and operate in an accredited medical facility. This will ensure that they are trained and experienced in all facial plastic surgery procedures.
Once you find a qualified plastic surgeon, you will meet with them for an initial consultation. This is your opportunity to learn more about facial surgery and your candidacy and ask questions.
What You Should Know Before the Brow Lift Procedure
There are two main types of brow lifts. The traditional approach involves a long incision to directly access the facial muscles of the forehead. The endoscopic approach involves making tiny incisions to elevate the forehead and the brows. The latter is the preferred method since it is less invasive.
Good Candidates for a Forehead Lift Procedure
There is no age limit, but most candidates range between the ages of 40 and 65. The procedure is occasionally performed on younger patients who require brow lifting.
Good health and realistic expectations are important for anyone considering undergoing a facial plastic surgery procedure.
For brow lift patients who wish to add other surgical procedures, such as Botox, fillers, or laser resurfacing, other requirements may apply. A surgeon will ensure that you are well informed about the best and safest procedures for you.
Ideal candidates for a forehead lift typically have the following complaints:
A sad, bored, or angry appearance due to sagging brows
Frown lines between the eyes, making the central portion of the brow hang down
Difficulty applying makeup due to dropping tissues.
The Brow Lift Procedure
For our skilled, board-certified surgeons at Becker Plastics in Philadelphia, Yardley, Princeton, and Voorhees, the forehead lift procedure involves two steps:
Anesthesia for a Forehead Lift Surgery
After a final discussion with your surgeon, you will be given anesthesia to ensure that you are comfortable during the entire process. The surgeon may provide local anesthesia with sedation or general anesthesia, depending on the technique that will be used.
Forehead Lift Surgery
The incision type depends on whether the brow lift technique is endoscopic or traditional.
For an endoscopic brow lift, the surgeon uses a thin tube that has a camera at the end. First, the surgeon makes several minimal incisions on your scalp behind the hairline. After gaining access to the forehead muscles, they insert an endoscope (a tiny camera) that guides the tube and the surgeon's movements. The camera provides visibility so that the surgeon can lift the sagging areas in the brow region.
A traditional brow lift involves a long incision across the forehead. It can be along the hairline or in one of the forehead creases. This lifts the skin away from the underlying tissues. The surgeon then repairs the muscles, removes excess skin, and stitches the brow into a new position.
There is also a limited incision technique for a lateral brow lift, which is a combination of both procedures. It uses the coronal technique while making tiny incisions. The resulting scar is hidden in the hairline, making this technique suitable for balding patients. While this procedure does not address the central forehead areas, it can reduce forehead wrinkles, such as crow's feet.
The best surgical brow lift option for you depends on your facial features, signs of aging, sun damage, and preferences. As our goal is to help you achieve the best, most natural-looking results, our surgeons tailor your procedure to suit your unique needs.
Brow Lift Results and Recovery Process
After surgery, your surgeon will give you detailed instructions about post-surgical self-care, including potential complications to look out for and tips for incision care.
During the healing process, there will be mild swelling initially and minimal pain and numbness. As time goes by, the swelling and bruising will disappear. Cold compresses may help reduce swelling, and pain medication will help with the discomfort. Doctors also advise patients to limit vigorous exercise and strenuous activities during the first few weeks and to avoid sun exposure.
Although the brow lift recovery period may vary, you should expect the following rough timeline:
Removal of sutures one week after surgery
Resuming light duties and driving within two weeks
Returning to your normal activities within three weeks, depending on the amount of physical exertion required.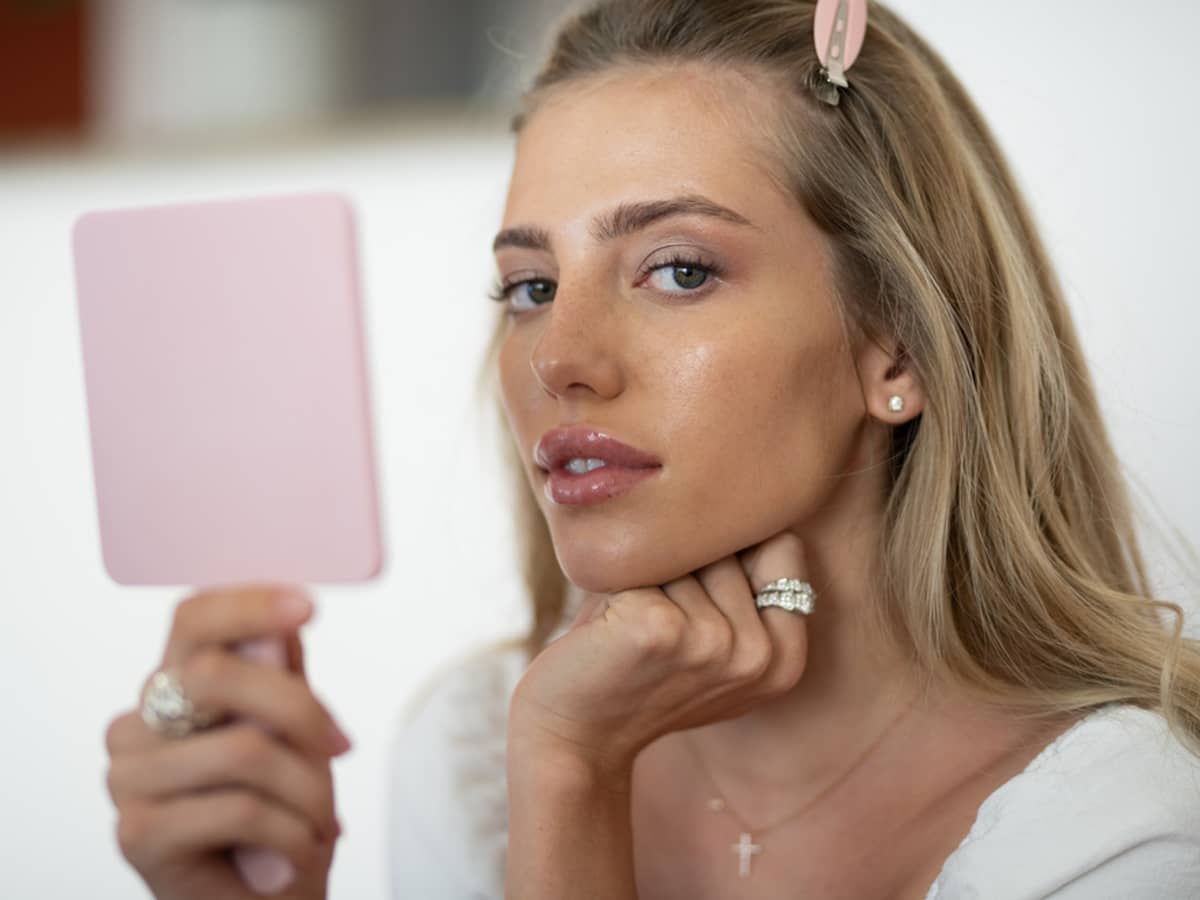 According to the American Society of Plastic Surgery, over 85% of people who underwent a brow lift in 2020 reported satisfaction with the results.
The final results will be visible after six months when the scalp and hairline will have healed. The improvements in your forehead can last for many years.
Forehead Lift Costs
The cost of brow lifts is not covered by insurance. The cost varies from one surgeon to another and is also influenced by geographical location and the technique used. Becker Plastics, like most cosmetic plastic surgery centers, offers affordable financing plans.
Talk to a Brow Lift Expert
When it comes to rejuvenating your appearance, you need the help of an expert. Reach out to us at Becker Plastics for a consultation, to ask questions, and to address all of your brow lift concerns. You can also visit our locations in Philadelphia, Yardley, Voorhees, and Princeton.
Why choose the Doctors at Becker Plastic Surgery
Kirk Lozada, MD, FACS
Daniel Becker, MD, FACS
Nicole Schrader, MD, FACS
Pick one of our 6 convenient locations
for Your Plastic Surgery Needs
Brow Lift FAQS
What are the crucial factors to consider when deciding whether to have a Brow Lift?
Although a Brow Lift is an outpatient procedure, it takes several weeks to heal and achieve the desired results (though final results can take up to 6 months to appear). You need to weigh the risks—recovery time and cost—against the benefits— boosting self-esteem and reducing signs of aging—before scheduling your procedure. Our surgeons can help you determine the extent to which a brow lift will change your appearance.
How do I choose between a traditional Brow Lift and an endoscopic Brow Lift?
A traditional Brow Lift, or open Brow Lift, is more invasive and dramatic and creates more swelling and numbness. However, it achieves a higher brow level compared to an endoscopic procedure.
People who like higher brows sometimes choose this coronal process, but there are more risks involved. It is important to go through the pros and cons of each method before making a choice.
In Philadelphia, Yardley, Voorhees, and Princeton, the endoscopic technique is more common because it offers an easier recovery process and results with a lower rate of complications. However, our excellent surgeons will discuss your options with you and help you choose the best procedure to achieve your goals.
Does insurance cover Brow Lifts?
Most health insurance plans in Philadelphia, Yardley, Voorhees, and Princeton do not cover Brow Lift surgery or any complications that may arise following it. For this reason, it is important to ask your surgeon for information about the available financing plans.
What do Brow Lift scars look like?
The resulting scars depend on the technique used. However, they will be well concealed. For the open approach, the scar will be across the scalp and hidden by the hairline. Endoscopic lift scars may include three incisions along the top of the scalp. They will be shorter in size. For limited incisions, the scars will be hidden in the temporal hairline.
What are the limitations of a Brow Lift?
A brow lift is typically performed to elevate drooping eyebrows. After the procedure, you will likely notice a decrease in upper eyelid hooding and skin redundancy. If more extensive work is needed to rejuvenate your upper eyelids and brows, then a brow lift and blepharoplasty may be necessary. Keep in mind that an endoscopic brow lift typically will not correct asymmetrical brows, since it lifts the forehead and eyebrows together as a unit.
What Brow Lift office is near me?
If you live in the states of Pennsylvania or New Jersey, Becker Plastic Surgery offers Brow Lift among its services. For a full list of services, please visit our Locations page.