Rhinoplasty is a popular cosmetic procedure that can dramatically improve the appearance and functionality of the nose. However, in some cases, the results of the initial surgery may not meet the patient's expectations or cause other issues. In such situations, New Jersey revision rhinoplasty may be necessary to correct the problems and achieve the desired outcome. This article will discuss the signs that indicate you may need revision rhinoplasty and what to consider when deciding to undergo this procedure.
What is Revision Rhinoplasty?
Revision rhinoplasty is considered a secondary operation, performed with the goal of improving or correcting the unsatisfactory results of a previous nose job. It is a more complex procedure compared to primary rhinoplasty New Jersey because of scar tissue and other structural changes that have been made. Patients may seek revision rhinoplasty for various reasons, including dissatisfaction with the appearance of their nose, breathing difficulties, or other complications from previous surgeries.
Causes of Unsatisfactory Results from Primary Rhinoplasty
Several factors can contribute to unsatisfactory results from primary rhinoplasty, necessitating a revision procedure. Some of the common causes include:
Development of Scar Tissue
The formation of excessive scar tissue after the initial nose job can alter the shape of the nose or cause functional issues such as breathing difficulties. Secondary rhinoplasty can help address these problems by removing the excess scar tissue and reshaping the nose.
Uneven or Asymmetric Nose Shape
Improper healing, displaced cartilage grafts, or incorrect removal of bone or cartilage during the surgery can result in an uneven or asymmetric nose shape. In such cases, revision rhinoplasty can help correct the asymmetry and achieve a more balanced and harmonious appearance.
Breathing Issues After Surgery
One of the primary functions of the nose is to facilitate breathing. However, complications from the initial surgery, such as the formation of scar tissue or changes in the nasal structure, can cause nasal obstructions. Revision rhinoplasty New Jersey can help address these functional concerns by correcting the underlying issues and restoring proper nasal function.
Unsatisfactory Results from Initial Procedure
In some cases, the initial rhinoplasty may not produce the desired aesthetic correction due to surgical errors, difficulty in healing, or unrealistic expectations. If you are unhappy with the appearance of your nose after the initial surgery, a secondary surgery may be necessary to achieve your aesthetic goals.
Other Functional Concerns
Some revision rhinoplasty patients have reported an improvement in their sense of smell after revision surgery, as well as an improvement in nasal congestion and the frequency of sinus issues.
Advantages of a Revision Rhinoplasty Procedure
Undergoing a revision rhinoplasty offers several benefits, including:
Improved Facial Aesthetics
Revision rhinoplasty can help achieve a more aesthetically pleasing and balanced nose shape, enhancing the overall facial appearance and boosting the patient's confidence and self-esteem.
Improved Nasal Functionality
Efficient nasal airflow allows for better oxygen intake, leading to improved overall respiratory function and better overall quality of life. It can lead to better sleep, better physical performance, and even improve your sense of smell.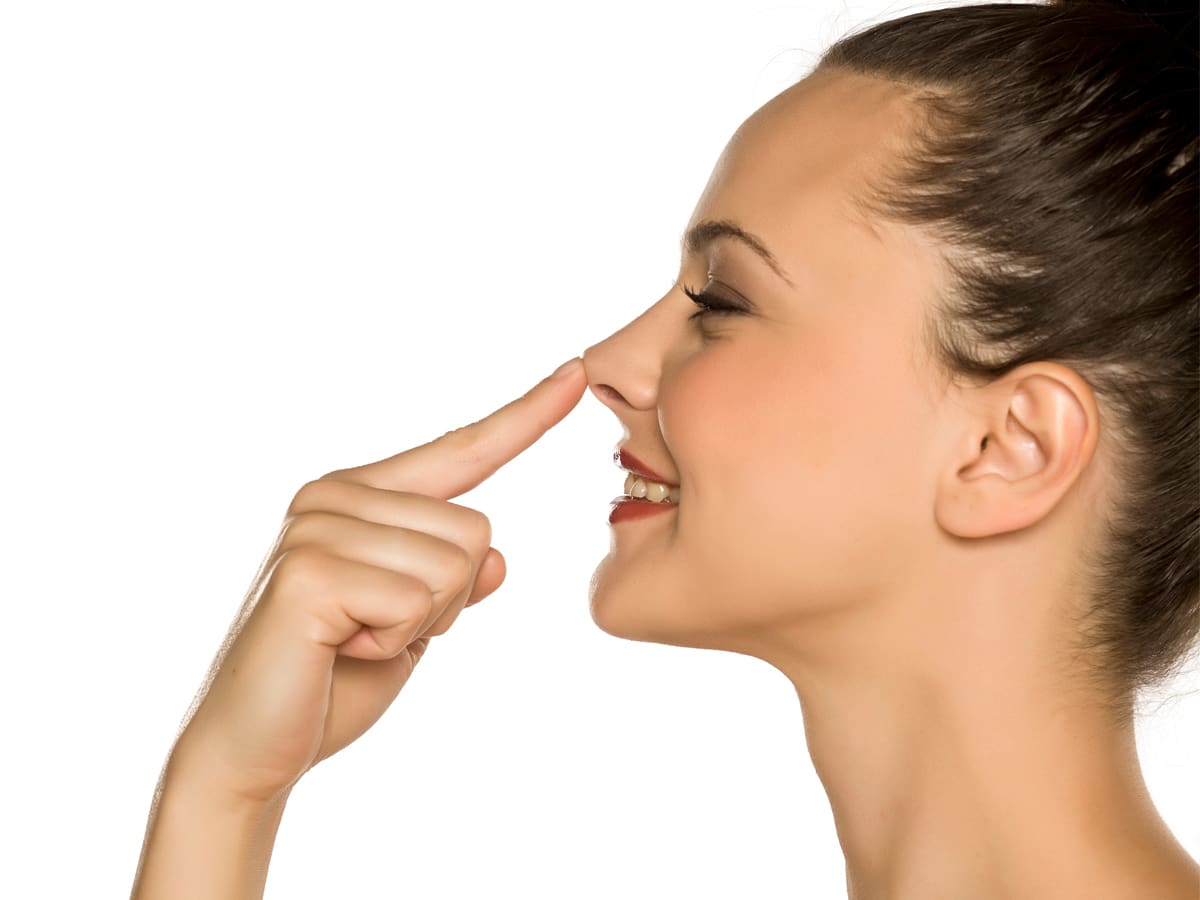 Deciding if You Need Revision Rhinoplasty
Determining whether you need rhinoplasty revision New Jersey involves a careful evaluation of your initial procedure and its resulting outcome. Here are some steps to help you make an informed decision:
Evaluating the Initial Procedure and Resulting Outcome
Carefully assess the outcome of your primary rhinoplasty, identifying the exact concerns that you have with your nose's appearance, functionality, or both. Consider whether these issues are significant enough to warrant a revision procedure.
Consulting with Your Facial Plastic Surgeon
Before deciding on revision rhinoplasty, it is crucial to consult with a qualified facial plastic surgeon who specializes in revision procedures. At the initial consultation, the physicians at Becker Plastic Surgery can help you determine if revision rhinoplasty will address your concerns and achieve your desired results. A consultation will also help you set realistic expectations for the outcome of the revision surgery.
Qualifications for Undergoing a Revision Rhinoplasty Surgery
To be considered a suitable candidate for revision rhinoplasty, you should meet the following requirements:
Healthy Physical Condition
Candidates for revision rhinoplasty should be in good overall health and free from any medical conditions that may increase the risk of complications during surgery or impede the healing process.
Following the Surgeon's Instructions Before Surgery
It is essential to follow your surgeon's pre-operative instructions, such as quitting smoking and avoiding certain medications or supplements, to minimize the risk of complications and ensure a successful outcome.
The Procedure for Revision Rhinoplasty Surgery
Depending on the complexity of the case and the issues being addressed, the specific steps in a revision rhinoplasty procedure will vary. During revision rhinoplasty, incisions are made inside the nostrils or along the base of the nose, followed by the reshaping or removal of cartilage, bone, or soft tissue until the desired result is achieved. In some cases, cartilage grafts may be necessary to provide additional support or reshape the nasal structure.
Revision rhinoplasty surgery often requires a more meticulous and delicate approach compared to primary rhinoplasty due to the presence of scar tissue and altered anatomy from the previous surgery. Surgeons may need to use advanced techniques, such as ultrasonic rhinoplasty, to minimize trauma to the remaining tissues and achieve precise changes. The surgeon must have a deep understanding of the patient's goals and expectations, as well as the limitations imposed by the previous procedure, to develop a tailored surgical plan that addresses both functional and aesthetic concerns.
Recovering from Revision Rhinoplasty
The initial recovery period after revision rhinoplasty typically lasts about a week, during which time you may experience some minor pain, bruising, and swelling. These side effects can be managed with over-the-counter or prescribed pain medication and by following your surgeon's post-operative care instructions.
The full recovery from the secondary rhinoplasty will take longer than it did for the original surgery, from several months to more than a year. It is important to be patient and give your nose time to heal and settle into its new shape.
Postoperative care is crucial in ensuring a successful outcome for revision rhinoplasty. Patients should follow their surgeon's instructions diligently, which may include wearing a nasal splint, using cold compresses to reduce swelling, and avoiding strenuous activities for a specified period. It is important to remember that the healing process for revision rhinoplasty can be more complex and prolonged than that of primary rhinoplasty, as the tissues have been previously manipulated.
Therefore, patience and realistic expectations are key to achieving the best possible results. Regular follow-ups with the surgeon are essential to monitor progress and address any concerns or complications that may arise during the recovery process.
Schedule an Appointment with a Revision Rhinoplasty Specialist
If you believe you may need revision rhinoplasty, schedule a consultation with an experienced, double-board-certified facial plastic surgeon. The expert team at Becker Plastic Surgery in New Jersey and Philadelphia, renowned for its patient satisfaction, specializes in revision procedures. They can help you determine if revision rhinoplasty is the right course of action to address your concerns and achieve your desired results. By choosing an experienced surgeon and following their guidance, you can increase your chances of a successful outcome and enjoy the benefits of improved facial aesthetics and nasal functionality.