A New Jersey facelift, also known as rhytidectomy, is a popular cosmetic procedure that aims to restore a more youthful appearance by addressing visible signs of aging, such as wrinkles, sagging skin, and loss of volume. Many individuals considering this procedure often wonder if there is an ideal age for a facelift. The answer is not straightforward, as the right age for a facelift varies depending on several factors, including individual aging processes and the effectiveness of non-surgical treatments.
Definition of a Facelift
A facelift is a popular cosmetic procedure involving the tightening of underlying facial tissues, removal of excess skin, and re-draping of the skin to create a smoother, more youthful appearance. This procedure is commonly performed to address sagging facial skin, deep wrinkles, and loss of elasticity caused by factors such as aging, sun damage, and genetics. In addition, a facelift can help to improve the appearance of jowls, deep nasolabial folds, and loose skin around the neck.
Benefits of Facelift Surgery
A facelift can provide several benefits, including:
Reducing the appearance of deep lines and wrinkles
Lifting and tightening sagging skin
Restoring lost facial volume
Improving facial contours
Enhancing overall facial appearance and boosting self-confidence
Age Considerations
There is no specific right age for a facelift, as the decision to undergo the procedure depends on individual factors and personal preferences. However, facelifts are generally not recommended for individuals under 30 years of age.
Average Age for a Facelift
The best age for a facelift procedure is typically during one's 40s, 50s, or 60s when outward signs of aging become more prevalent. At this stage, the skin still retains some natural elasticity, which can contribute to better surgical outcomes and a more natural-looking result.
Factors Affecting Age Appropriateness
Several decisive factors influence the appropriateness of a facelift at a particular age, including:
Wrinkles and Deep Lines
The presence of deep wrinkles and lines can indicate that a facelift may be beneficial. For those with milder signs of aging, non-surgical procedures such as dermal filler injections or laser resurfacing may be more suitable.
In addition, the type, depth, and location of wrinkles and lines can also play a significant role in determining the suitability of a facelift. Dynamic wrinkles, caused by repeated facial expressions, may respond better to cosmetic treatments such as Botox, while static wrinkles, which are visible even without facial expressions, may necessitate a facelift for effective treatment. Your plastic surgeon can provide a comprehensive evaluation to guide you in making the best decision for your particular case.
Skin Elasticity
The natural elasticity of the skin decreases with age, affecting the outcome of a facelift New Jersey. Individuals with good skin elasticity are likely to achieve better results from the procedure. In addition to the current elasticity of the skin, your lifestyle and skincare habits can also influence how well your skin can adapt to the changes made during a facelift. For instance, those who maintain a healthy lifestyle, including a balanced diet, regular exercise, and adequate hydration, may have better skin elasticity. Similarly, those who protect their skin from excessive sun exposure or use quality skincare products may also experience better results following a facelift.
Individual Goals
Personal preferences and desired outcomes play a significant role in determining the right age for a facelift. Some individuals may prioritize addressing specific concerns, such as sagging skin or deep wrinkles, while others may seek a more comprehensive facial rejuvenation.
It's also important to remember that everyone's perception of beauty and the ideal youthful look is subjective. This perception can greatly affect one's goals for a facelift. Some may prefer subtle changes, aiming for a refreshed and rested look, while others may want more dramatic results. Having a clear idea of your aesthetic goals and discussing them openly with your plastic surgeon is key to achieving a satisfying outcome from your facelift.
Health Factors
A facelift is a cosmetic surgery that requires general anesthesia and carries inherent risks. It is essential for candidates to be in good overall health and free from medical conditions that may increase the risk of complications during or after the procedure.
Aside from pre-existing medical conditions, factors such as your lifestyle choices and overall wellness can influence your suitability for a facelift. Smoking, for instance, can slow down the healing process and increase the risk of complications. Therefore, patients are usually advised to quit smoking several weeks before and after the procedure. In addition, it's important to manage stress, maintain a healthy weight, and ensure good nutritional status to promote better healing and recovery after a facelift. Discussing these aspects of your health with your surgeon can provide a clearer picture of your readiness for the procedure.
Risks to Consider with Age
There are some risks associated with facelift surgery, as with any surgical procedure. These risks may increase with age, particularly for individuals with pre-existing medical conditions or those who smoke. Some potential risks and complications of facelift surgery include:
Infection
Bleeding
Scarring
Nerve damage
Anesthesia complications
Poor wound healing
Unsatisfactory results
It is important to discuss these risks with your surgeon during the consultation process to make an informed decision about whether a facelift is appropriate for you at your current age.
Process Involved in Getting a Facelift
Before undergoing a facelift, you will have a consultation with a board-certified plastic surgeon specializing in facial plastic surgery. During this appointment, the surgeon will evaluate your facial structure, skin quality, and overall health to determine if you are a suitable candidate for the procedure. They will also discuss your aesthetic goals and help you choose the most appropriate type of facelift.
During the consultation, your surgeon will also discuss the various types of facelift techniques available and recommend the most suitable treatment options based on your specific needs and goals. This may include a traditional facelift, mini facelift, or a neck lift, each targeting different areas and concerns. You will also be informed about the potential risks and complications, as well as the expected recovery time and post-operative care instructions. This thorough evaluation and discussion will ensure that you have a clear understanding of the entire process and set realistic expectations for the outcome of your facelift procedure.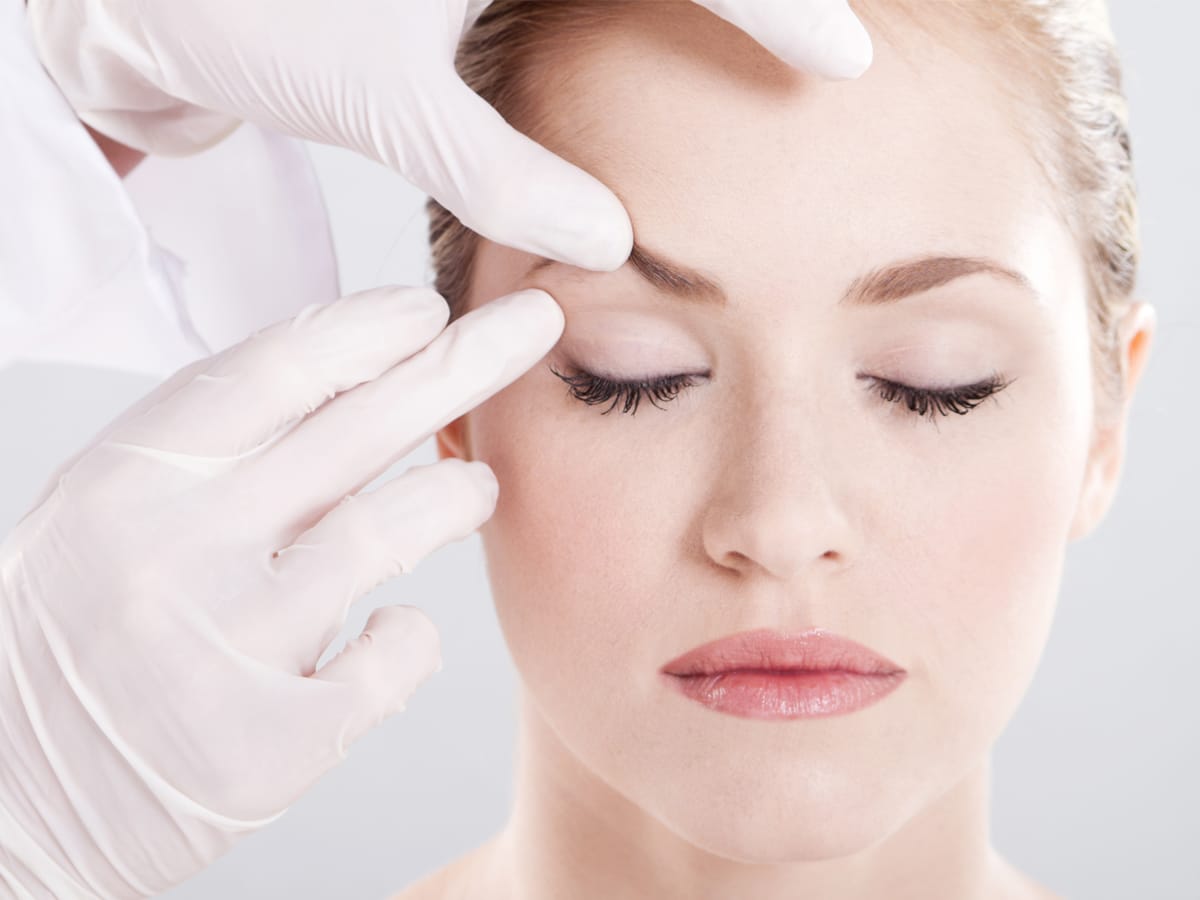 What to Expect During the Procedure
A facelift NJ is typically performed under general anesthesia or intravenous sedation. One essential part of the procedure involves the creation of incisions around the ears and hairline to access the facial tissues underneath. The surgeon will then lift and reposition the facial muscles, remove excess tissue, and tighten the remaining skin for a smoother, more youthful appearance. The incisions are then closed with sutures or skin adhesives.
Steps Involved in the Recovery Process
Depending on the individual and the extent of the procedure, the recovery process for a facelift procedure can vary. Some common recovery steps include:
Wearing a compression garment to minimize swelling and support the healing tissues
Taking prescribed pain medications and antibiotics to manage discomfort and prevent infection
Avoiding strenuous activities and heavy lifting for several weeks
Keeping the head elevated, especially during sleep, to reduce swelling
Attending follow-up appointments with the surgeon to monitor healing and remove sutures, if necessary
Within two to four weeks after the surgery, most patients can resume normal activities and return to work. However, it is essential to follow your surgeon's specific instructions for a smooth and successful recovery.
Schedule an Appointment with a Facelift Surgeon
If you are considering a facelift and want to learn more about the procedure, it is crucial to consult with qualified and experienced facial plastic surgeons. The experts at Becker Plastic Surgery can assess your individual needs, discuss your aesthetic goals, and help you determine the most appropriate course of action to achieve the desired results. To schedule a consultation, contact one of our reputable facelift surgeons.