Blepharoplasty is a cosmetic procedure that can help improve the appearance of the eyes by removing excess skin and fat from the eyelids. While this procedure can be beneficial for many people, it can also leave visible eyelid surgery scars.
Upper eyelid surgery is a common procedure used to remove excess skin and fat from the upper eyelids, which can help reduce droopy eyelids and improve the appearance of the eyes. Lower blepharoplasty is another type of eyelid surgery NJ that is used to remove loose skin and dark circles from the lower eyelids. Both procedures can be effective, however, there is a possibility of scarring.
Fortunately, there are several steps you can take to reduce the visibility of these scars and speed up the healing process. With proper care and attention, you can minimize or even eliminate any evidence of your blepharoplasty New Jersey.
1. Sunscreen
Sun exposure is one of the leading causes of scarring, as well as discoloration and hyperpigmentation. That's why it's important to use broad-spectrum sunscreen with SPF 30 or higher every day when you are outside. This will not only help protect your scars from sun damage but also speed up any further healing processes too.
2. Be gentle on the area while washing it
The stitches will usually be removed within days after surgery, and the surgical procedure itself may take up to several weeks for a full recovery. During this time, it is important to keep the area clean and dry. Scrubbing over eyelid surgery scars increases their size and length, so be sure to be extra gentle when washing them after cosmetic procedures like eyelid lifts!
Use lukewarm water and lightly dab away dirt instead of rubbing it off. This will help preserve existing tissues better than harsher products would allow for.
In addition, follow any post-operative instructions given by your plastic surgeon such as taking medications or applying ointments as needed. With proper care and attention during recovery time, you can reduce the appearance of scars from blepharoplasty.
3. Cleanse and moisturize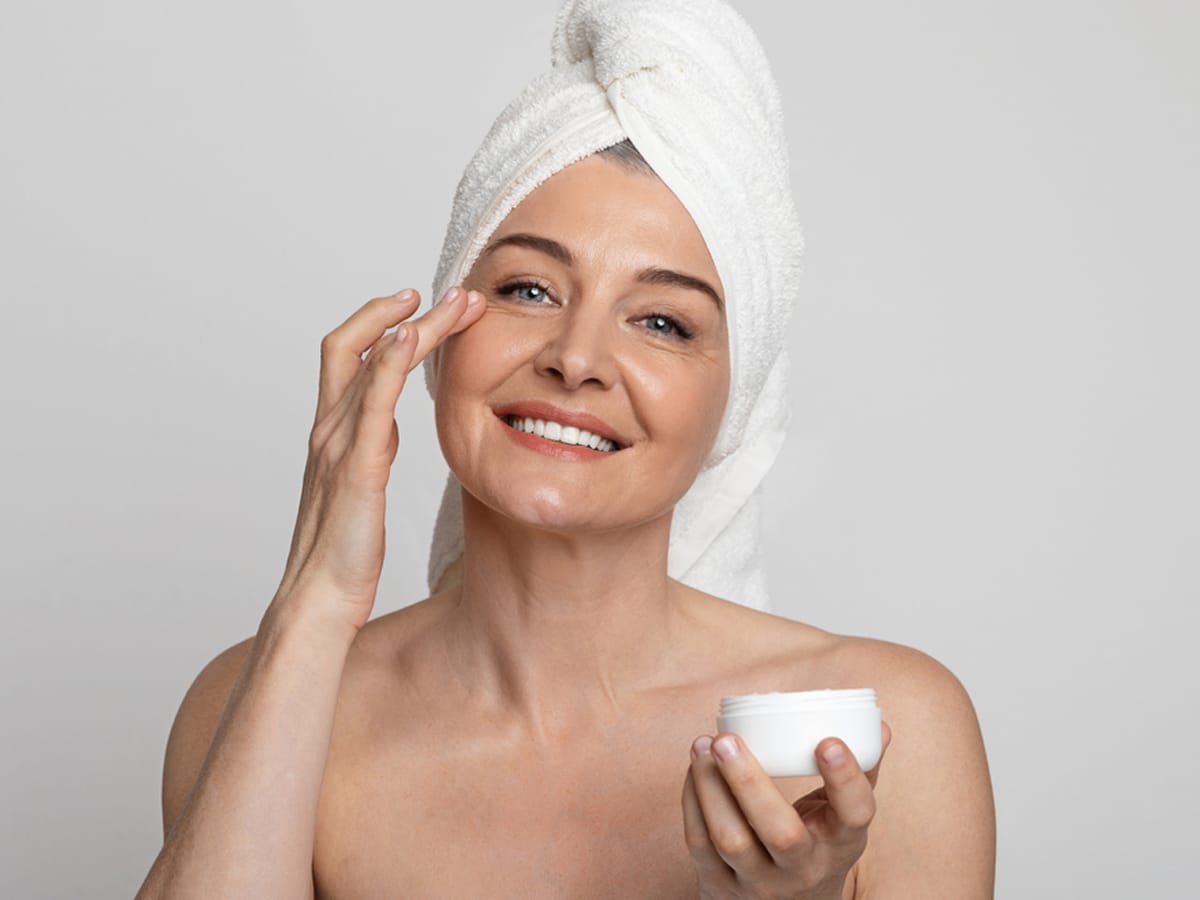 After a blepharoplasty NJ, it is important to keep the area clean and moisturized to reduce scarring. Natural folds of the eyelid skin can be maintained with minimal scarring by using gentle cleansers and moisturizers that are specifically designed for facial procedures.
Cleansing your face twice a day and applying a moisturizing formula with antioxidants can help protect against free radical damage that can cause wrinkles and discoloration to eyelid scars. Choose a mild cleanser and look for creams and serums that contain Vitamin A, Vitamin C, green tea extract, licorice root extract, honey, and other similar ingredients which help to repair elasticity and reduce inflammation in the skin around the eyes.
Remember to avoid harsh products such as exfoliants or retinoids to help minimize any potential scarring.
4. Try silicone gel sheets
Silicone gel sheets are a great way to reduce the appearance of scars from blepharoplasty surgery. They should be applied directly to the scarred area for several weeks after surgery and can be worn during daily activities such as showering or exercising.
The silicone gel helps to flatten and soften the scar tissue, while also protecting against further damage. Additionally, these sheets can create a protective layer over the scar tissue and combat itching, swelling, roughness, discoloration, and redness associated with scars from cosmetic surgery.
The sheets can be applied directly on top of the scar for up to 24 hours per day for four to eight weeks for the best results.
5. Talk to your medical practitioner about laser therapy
Laser therapy is a great option for those looking to reduce the appearance of blepharoplasty scars. It can be used after the recovery period, usually within a few months after surgery. Laser therapy is typically an outpatient procedure and involves skin resurfacing with a laser beam that targets the scar tissue and breaks it down.
It also removes old scar tissue by breaking down collagen fibers inside the deeper layers of skin which helps minimize redness and improve texture. This helps to reduce the visibility of the scar and promotes healing. The recovery period varies depending on the type of laser used but generally takes several weeks or months before you can see results.
There are various types of lasers available including Intense Pulsed Light (IPL) Thermage & Fraxel Dual Laser Treatment. Depending on what suits you best, talk to your doctor before getting any procedure done to make sure that laser treatments are safe for you, since these treatments may involve some degree of risk or side effects if they are not done properly.
6. Exfoliate regularly
Exfoliating the skin around the eyes regularly can help reduce the appearance of scars from blepharoplasty. It helps to remove dead skin cells and promote new cell growth, which can help restore a natural crease and youthful appearance.
Exfoliation can help to improve circulation in the area, which can further reduce scarring. It is important to use gentle products when exfoliating as harsh products may cause further irritation or damage to the delicate skin around the eyes. After exfoliating, it is important to apply a moisturizer with antioxidants to protect against free radical damage that can cause wrinkles and discoloration.
Regular exfoliation using chemical peels or microdermabrasion can smooth out uneven surfaces of blemishes caused by surgery scars around your eye area. You should talk to your medical practitioner before getting any exfoliating procedure done because certain chemicals may cause further irritation.
7. Massage away tender areas
Massaging the upper and lower eyelid skin can help reduce the appearance of surgical scars from blepharoplasty. This technique helps to break down scar tissue, which can help to soften and flatten the area. Massage also increases circulation in the area, which can help promote healing and reduce redness.
It is important to be gentle when massaging around the eyes as this delicate skin is easily irritated. It is best to consult with a medical practitioner before beginning any massage therapy as they will be able to guide how to properly massage the area without causing further irritation or damage.
Book an appointment with us!
If you're looking for minimal scarring from your plastic surgeons and cosmetic eyelid surgery New Jersey, book an appointment with us today! At Becker Plastic Surgery, our experienced team of plastic surgeons can provide you with the best care and advice to ensure that you get the results you want. With our expertise, we can help you achieve natural-looking results with minimal scarring. Contact us now to learn more about how we can help you achieve your desired look!