If you're considering a revision rhinoplasty, you may be wondering how much it will cost. There are a variety of factors to consider when estimating the cost of your procedure, so it's important to understand what these are in order to make an informed decision about your nose job. In this blog, we'll explore the 6 main factors that affect the cost of revision rhinoplasty and why they should be taken into consideration when budgeting for your surgery.
Introduction to Revision Rhinoplasty
Revision Rhinoplasty is a secondary procedure aimed at rectifying issues after an initial rhinoplasty surgery. Primary rhinoplasty involves altering the nasal structure, reshaping the nasal septum, or addressing nasal deformities. Sometimes, the results are displeasing or complications arise such as nasal asymmetry, nasal valve collapse, or problems with the nasal bridge. Hence, revision rhinoplasty surgeries are necessary. These kinds of surgeries require expert surgeons due to the advanced techniques embodied, including ethnic rhinoplasty or the use of a nasal splint. However, all these efforts aim to achieve a balanced and aesthetically pleasing nasal structure.
Reasons to Opt for Revision Rhinoplasty
There are numerous reasons why a revision rhinoplasty patient might contemplate undergoing this corrective surgery. Perhaps the initial rhinoplasty surgery didn't entirely address the functional issues at hand, such as breathing issues caused by nasal valve collapse. Or, the initial surgery might have resulted in nasal deformities or nasal asymmetry that have aesthetic implications.
In some instances, problems emerge later, triggered by a modification made to the nasal structure, including nasal bones during the initial surgery. This could happen despite the surgical procedure being flawlessly performed, as every individual heals differently and sometimes unpredictably. Consequently, previous surgeries, even when correctly implemented, can present issues.
Lastly, another common reason people opt for revision Rhinoplasty is to rectify a cosmetic issue that the patient is unhappy with, thereby appealing to their desire for improved appearance and boosted self-esteem.
Cost Factor 1: Expertise of the Surgeon
The doctor who performs your Rhinoplasty Revision surgeries plays a critical role in influencing the cost. Board-certified plastic surgeons with expertise in revision rhinoplasty often demand higher fees due to their extensive experience. Such experienced surgeons, including those who specialize as a facial plastic surgeons, can deliver better results, and accompany that with a more comfortable surgical process.
When you schedule your initial consultation, be sure to ask about the surgeon's qualifications and experience in Rhinoplasty. Going for a consultation helps you to get a feel for the doctor's approach and personality. Keep in mind, that plastic surgeons with extensive experience are able to handle complex revisions, reducing risks and enhancing results. Therefore, even though the cost may be higher, they're often worth considering for their skill and experience.
Cost Factor 2: Complexity of the Revision Rhinoplasty Procedure
The complexity of a revision rhinoplasty procedure can significantly influence cost. The primary procedure might have led to excessive scarring or manipulation of bone and cartilage, making secondary rhinoplasty a complex surgery. Surgeons might encounter scar tissue, requiring advanced surgical techniques and additional incisions. Delicate procedures such as cartilage grafting might be necessary to rectify issues from the primary procedure and ensure a successful cosmetic rhinoplasty.
Revision surgeries, especially revision nose surgery, demand higher expertise due to complexity. Surgeons might need to perform bone reshaping, implant placement, or tackle excessive scarring, making the surgical procedure longer. It can thus influence the type of anesthesia used, adding to the cost. Bear in mind, that a longer and more complex surgery invites a higher cost. The goal is to remedy the issues from the initial surgery while preventing future revision surgeries, which justifies the higher cost.
Every revision surgery is unique, as people's bodies and responses to surgery vary, and so would the challenges in the surgical area. Indeed, the complexity of revision rhinoplasty makes it a delicate procedure, which unavoidably raises the cost.
Cost Factor 3: Additional Procedures
Sometimes, rhinoplasty revision surgeries necessitate one or more additional procedures for the desired outcome. For instance, cosmetic surgery or cosmetic procedures might be required to harmonize the patient's overall facial aesthetics. The cost of these extra procedures is added to the nose job's financial burden. Therefore, it can be said that the more intricate the rhinoplasty procedure is, the steeper the final bill may be. In some cases, secondary surgery could be the pivotal factor that drives up the overall cost, especially when considering the expenses of the initial and the original procedures.
Cost Factor 4: Location and Surgical Facility Charges
The cost of rhinoplasty can significantly vary depending on the location and the cost tied to the surgical facility. Cities with a higher cost of living generally mean higher anesthesia fees, surgeon fees, and facility expenses. Anesthesia plays a crucial role in every surgical procedure, adding a significant amount to the total cost. The quality of the surgical facility is also important, as it ensures patient safety and satisfaction. Moreover, the rhinoplasty procedure may require specific medical tests, like blood tests. Similarly, additional costs may be incurred for the anesthesia that helps patients stay comfortable during the surgery.
Cost Factor 5: Recovery and Post-Operative Care
After a Rhinoplasty procedure, recovery and post-operative care are essential to ensure a smooth healing process and minimize scarring. Expenses associated with post-operative care include medications and often numerous follow-up visits, increasing the overall cost.
Every patient's recovery process is unique, with different medications required and varying amounts of time needed for optimal healing. The quality of care received after surgery can significantly impact your recovery process, both in terms of health outcomes and associated costs.
The aim of Rhinoplasty post-operative care is to contain swelling, prevent infection, manage pain, and limit scarring. Medications and time committed to routine follow-up visits are key factors that contribute to the full cost of Rhinoplasty. Therefore, including the costs associated with recovery and post-operative care is necessary when factoring in the total expense of Rhinoplasty.
Cost Factor 6: Insurance and Revision Rhinoplasty
When considering the cost of revision rhinoplasty, insurance often plays a significant role. Usually, insurance companies categorize rhinoplasty as either cosmetic (non-essential) or functional (medically necessary), which directly impacts financial coverage.
Cosmetic procedures typically fall outside the scope of health insurance coverage. On the other hand, if it's medically necessary, insurance might cover the cost of revision rhinoplasty. However, it's vital to understand that what each insurance company considers necessary varies, making the insurance scene quite tricky to navigate.
It's advisable to check your unique policy stipulations to determine your insurance coverage for this surgical procedure. Doing so eases the financial burden, but it's important to consider that insurance may not cover the full cost of revision rhinoplasty. Therefore, covering other costs out-of-pocket might still be necessary.
Average Cost of Revision Rhinoplasty
When planning for a revision rhinoplasty, it's important to bear in mind the potential financial implications. As a complex surgical procedure, the average cost of a revision rhinoplasty can considerably exceed that of a primary rhinoplasty. Generally, you can expect a range in the revision rhinoplasty cost; anywhere from $5,000 to over $15,000.
This variation in the cost of revision rhinoplasty is mainly due to the diversity in surgical complexity, surgeon's expertise, geographical location, and additional procedures, as covered in the previous sections. However, always prioritize quality of care over cost, as this is crucial in achieving the best outcomes in rhinoplasty operations.
For better clarity and savings, discuss the revision rhinoplasty costs upfront with your healthcare provider, and factor in all potential additional costs. This can help ensure a smooth, stress-free surgical experience.
Consultation and Preparing for Revision Rhinoplasty
During the initial consultation, the importance lies in revisiting the candidate for revision rhinoplasty's medical history, to understand the implications of the original surgery, alongside discussing concerns and aesthetic goals. This invaluable time enables the designing of a surgical plan, tailored to the patient's unique needs and plans. Medical tests are also crucial to help identify potential risks beforehand.
Leading an open dialogue about your goals is essential to ensure your aesthetic goals align with the surgeon's plans. Factors such as concerns regarding your original surgery, in combination with any new goals, mold the surgical plan, thus cementing a smoother process with more satisfying outcomes. Remember, preparation is key for a successful revision rhinoplasty.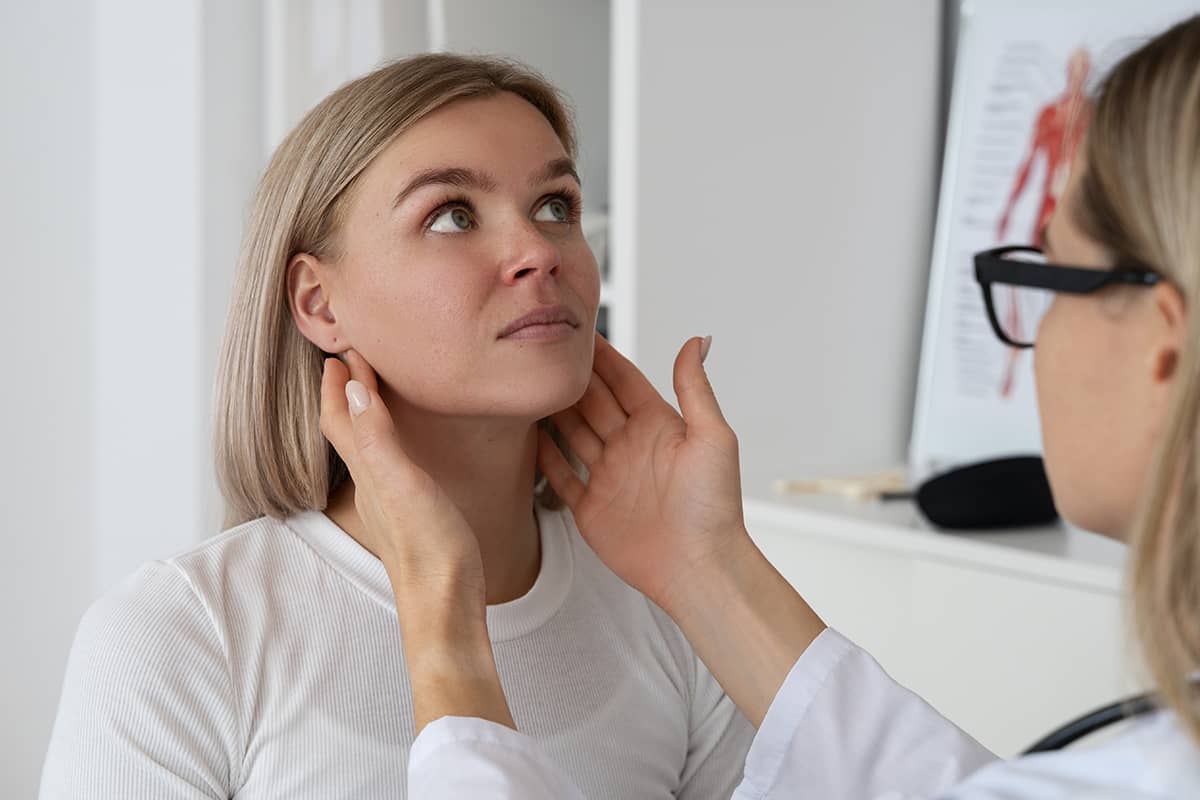 Final Thoughts on Revision Rhinoplasty Costs
Understanding the costs of revision Rhinoplasty involves a deep dive into revision rhinoplasty cost factors. It's not just the price tag; it touches your time and effort, the surgeon's expertise, and the complexity of the procedure.
Options and considerations deserve careful thought. It's crucial to reflect on your motivation, potential benefits and risks, and the impact of Rhinoplasty on your life and self-image.
Don't overlook postoperative care and recovery, as this time-lapse can affect the final outcome. Remember, a successful revision is not just about the looks; it's about your satisfaction and improved quality of life.
Isn't it prudent to consult the experts for the best results? Becker Plastic Surgery is your trusted partner on this journey. With extensive years of experience and adept knowledge, they can provide the right advice suiting your specific needs. Make an appointment today to let their expertise guide you to the best revision rhinoplasty results.