Our skin starts to lose its elasticity as we age, contributing to the appearance of wrinkles and fine lines. One innovative treatment that has gained popularity in recent years for its ability to rejuvenate the skin is Micro-Botox. This advanced technique offers many benefits for those seeking a more youthful appearance without the frozen or overdone look that can sometimes result from traditional Botox or dermal filler treatments.
What is Micro-Botox?
Micro-Botox, also known as Baby Botox, is a cosmetic treatment that involves injecting small amounts of botulinum toxin into the skin's surface layers. Unlike traditional Botox injections that target facial muscles to reduce wrinkles and lines, Micro-Botox focuses on addressing skin texture and tone and reducing oil and sweat production.
This innovative procedure delivers a more natural and subtle result, making it a popular choice for those wanting to refresh their appearance. Micro-Botox is especially effective in treating fine lines, enlarged pores, and excessive sweating in areas like the forehead, underarms, and scalp.
How Does Micro-Botox Work?
Micro-Botox works by targeting oil and sweat glands, as well as erector pili muscles (which open pores), shrinking them and tightening the skin to improve its overall appearance. The treatment uses a micro-needling device to infuse New Jersey Botox into skin cells, allowing for an even distribution of the product and a subtle, natural-looking result. This technique does not affect the major facial muscles, preserving natural facial movement while still providing noticeable improvements in skin quality and appearance.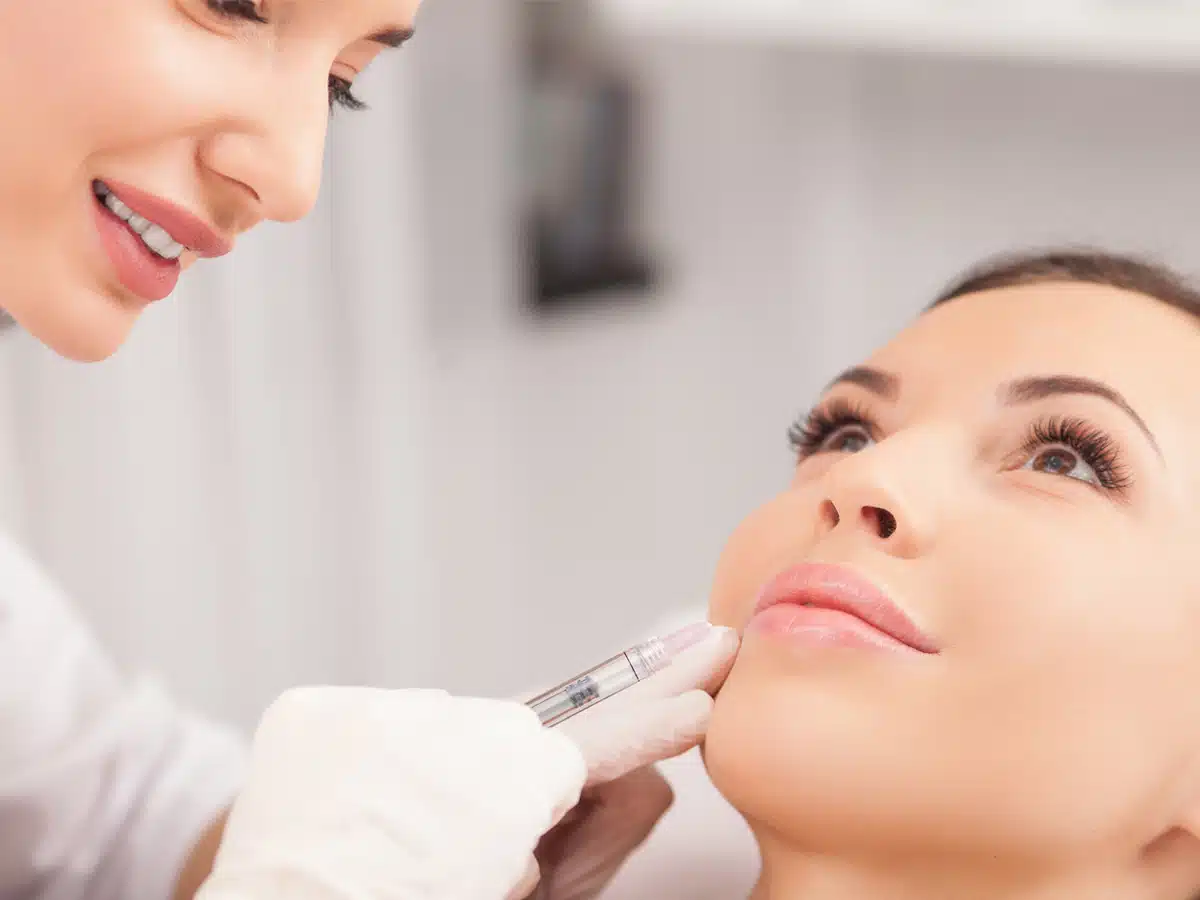 In addition to alleviating nerve sensitivity, Micro-Botox injections can help relax overactive facial muscles, further reducing facial tension and providing a more youthful appearance. By targeting specific muscle groups responsible for facial expressions, these injections can minimize the appearance of fine lines and wrinkles caused by repetitive muscle contractions.
This non-invasive treatment offers a safe and effective alternative to more invasive procedures, such as surgery, for individuals seeking relief from chronic facial tension and related conditions. Also, the benefits of Micro-Botox extend beyond aesthetics, as it can greatly improve the quality of life for those suffering from teeth grinding, migraines, or temporomandibular joint (TMJ) disorders, by providing lasting relief and comfort.
Who is the Ideal Candidate for Micro-Botox?
The ideal candidate for Micro-Botox is someone who wants to improve their skin's appearance without undergoing more invasive cosmetic procedures or wants to avoid the "muscle-freeze" of traditional Botox treatment. This treatment is suitable for individuals with various skin concerns, including oily or acne-prone skin, acne scarring, fine lines and wrinkles, and enlarged pores. It can also be an excellent option for younger patients who are seeking to prevent their first signs of aging.
Benefits of Micro-Botox
Small doses of Botox in New Jersey offer several advantages for those seeking to improve their skin's appearance. Some of the benefits include:
Reduces Facial Muscle Tension
Micro-Botox injections can also reduce nerve sensitivity in the skin. The injections target the nerve endings in the superficial layers, reducing the nerve signals and decreasing the sensation of tightness or discomfort. This can be particularly beneficial for individuals who experience chronic facial tension or conditions such as teeth grinding, migraines, or TMJ disorders.
Enhances Under-Eye Appearance
Micro-Botox can be used to eliminate fine lines around the eyes, an area that traditional Botox treatments may not effectively address. The use of smaller amounts of botulinum toxin can target the delicate skin under the eyes, reducing the appearance of crow's feet and bunny lines without affecting the surrounding muscles or blood vessels.
Minimizes Oil Production
One of the main benefits of Micro-Botox is its ability to target sebaceous glands (oil glands), reducing oil production and leading to less oily skin and a more balanced complexion. This can be particularly helpful for individuals with oily or acne-prone skin, as the treatment can regulate sebum production and minimize the appearance of enlarged pores. By controlling excess oil production, Micro-Botox also aids in preventing future acne breakouts and maintaining consistently clear and healthy-looking skin.
Helps Acne-Prone Skin
Micro-Botox can be an effective treatment for individuals with acne-prone skin, as it can help reduce oil production and minimize the appearance of acne scars. By targeting the sebaceous glands and reducing inflammation, this aesthetic technique can improve the overall skin condition and reduce the likelihood of future breakouts. Additionally, Micro-Botox can be combined with other cosmetic procedures, such as SkinPen microneedling, to further enhance the treatment's effectiveness in reducing scar appearance and promoting smoother skin.
Improves Skin Texture
By targeting the layers just beneath the skin's surface with a superficial microneedling technique, Micro-Botox can stimulate elastin and collagen production. These will enhance skin texture, making it appear smoother and more youthful over time. Additionally, Micro-Botox can help reduce the appearance of fine lines, wrinkles, and enlarged pores, further contributing to a revitalized and radiant complexion.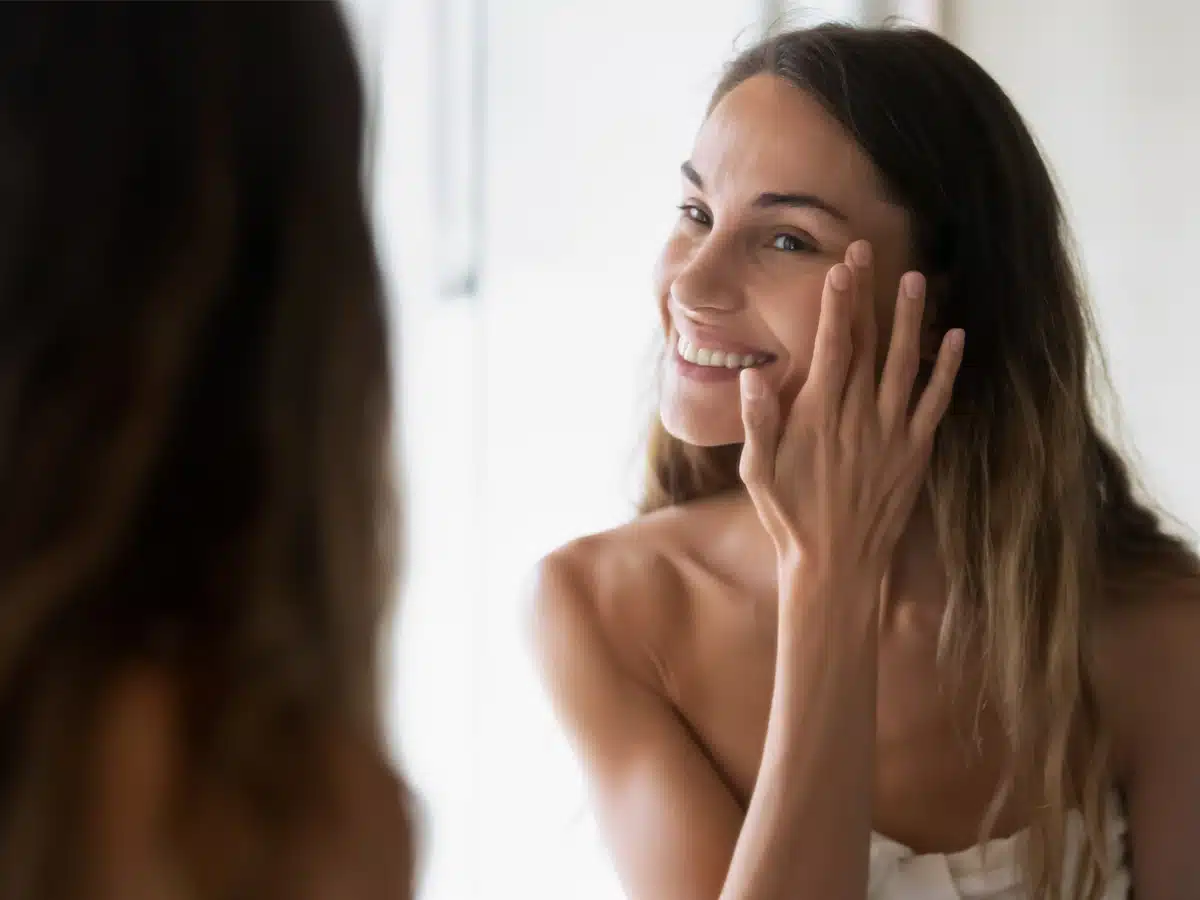 How Long Will the Micro-Botox Results Last?
The results of Micro-Botox treatments can vary from person to person, depending on skin type and individual response to the treatment. In general, the effects of Micro-Botox can last for 3-4 months. To maintain the results, it is recommended to undergo maintenance treatments every 3-6 months, depending on the individual's needs and the advice of the treating practitioner. Factors such as age, lifestyle choices, and environmental exposures can also play a role in the longevity of Micro-Botox results, making it essential to follow a proper skincare routine and maintain a healthy lifestyle for optimal results.
Are There Any Possible Side Effects from Micro-Botox?
As with any cosmetic treatment, there is a potential for side effects with Micro-Botox. However, due to the small amounts of botulinum toxin used and the superficial injection technique, the risk of side effects is minimal compared to traditional Botox injections. Some common side effects may include temporary redness, swelling, or bruising at the injection sites, which typically resolve within a few days. It is important to consult with a board-certified dermatologist or plastic surgeon to discuss any concerns and ensure that Micro-Botox is the right treatment for your specific skin health and concerns.
Get Micro-Botox with an Expert
To achieve optimal results and minimize the risk of side effects, it is crucial to seek treatment from a qualified and experienced professional, such as board-certified plastic surgeon, Daniel G.Becker, MD, FACS.
Dr. Becker has the knowledge and skill to customize a treatment plan for Botox in NJ according to your individual needs and skin concerns, ensuring a safe and effective treatment experience. To schedule your consultation, please call Becker Plastic Surgery today:
Central New Jersey Office: 609-401-2666
Southern New Jersey Office: 856-452-8694